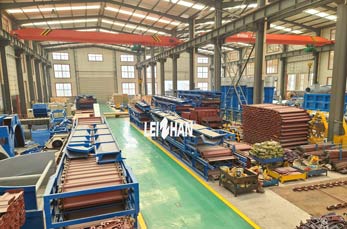 Recycling waste paper to produce kraft paper is more and more popular. According to customer requirements, our company provide hot sale chain conveyor. The chain conveyor can conveying various loose and bundled pulp boards and waste paper. Here are details.
Details
1. Function
Conveying all kinds of loose and bundled pulp boards or waste paper. And can be transported horizontally or inclined less than 30°. The chain conveyor is mainly applied to send waste paper into the pulper.
2. Features
The chain conveyor has the advantages of large capacity, small motor power, less wear, reliable operation and high efficiency. Except kraft paper making line, can also applid in many other paper or pulp making line.
For hot sale chain conveyor price and details, our professional will offer them and give you best quotation. Feel free to send us an email or leave a message.Our email:leizhanmachine@gmail.com