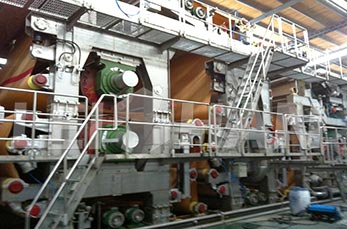 With our continuous efforts in these years, Leizhan Company has made great progress in paper machinery industry. Our company can provide paper pulping equipment which is more environmental friendly and efficient. Here are some details of the paper pulping equipment for the 40t/d kraft paper pulping line.
Details of 40t/d Paper Pulping Line
Material: LOCC
Capacity: 40t/15h
Main pulping equipment: D Type Hydrapulper, Pulp Pump, High Density Cleaner, Fiber Separator, Vibrating Screen, Agitator, Low Density Cleaner, Mid Consistency Pressure Screen, Incliner Thickener, etc.
For the great quality of our paper pulping equipment and excellent service to our customers, Leizhan Company has become a trusted paper machinery supplier. If you are considering to buy new paper pulping equipment, welcome to contact us for more information!
Email address: leizhanmachine@gmail.com