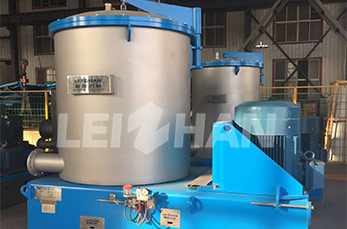 The medium consistency pressure screen is a commonly used pulping equipment. Its main function is to screen out light and heavy impurities in the pulp to ensure the quality of the pulp. More information as below.
More Information M.C. Pressure Screen
Depending on the pulp output, the model and size of the pressure screen are also different.
The cylinder of the pressure screen is made of stainless steel and is wear-resistant.
Equipped with imported automatic water filling and automatic oil filling devices to reduce labor costs.
Using pressure screening, the screening effect is good and the processing capacity is large.
Pressure screen equipment is our hot-selling paper making equipment, welcome to contact us if you are interested or have any questions.
Email: leizhanmachine@gmail.com