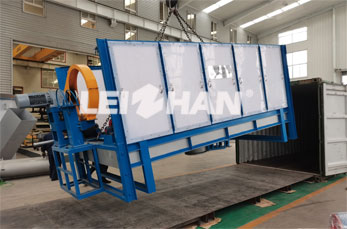 Drum Screen is used to treat various light impurities and heavy impurities such as plastic, rubber, sand, metal sheet with large geometric forms in waste paper pulp. This equipment has the advantages of good screening effect, low power consumption, simple structure, convenient maintenance, high purity of impurities, and less fiber losshigh impurity purity, less fiber loss, etc., and is favored by many paper mills.
Features of Drum Screen
1. Drum Screen adopts reducer gear transmission, which runs smoothly and reliably;
2. The Drum Screen adopts optimized spiral blades and water spray system to ensure high pulp purity and less fiber loss.
3. When the Drum Screen is used as a coarse screening equipment, the screening area is large and the power consumption is low.
Leizhan provides a complete set of papermaking and pulping equipment for paper mills at an affordable price. If you need related equipment, you are welcome to consult us.
Email: leizhanmachine@gmail.com