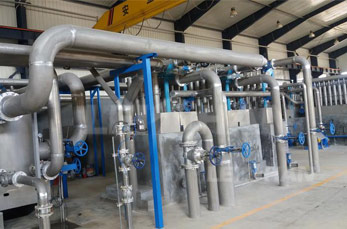 The technical team developed plans based on customer requirements. Recycling LOCC 30tpd fluting cardboard paper stock preparation line. Here are stock preparation line flow chart of fluting cardboard paper making project.
Recycling LOCC Fluting Cardboard Pulping Flow Chart
Waste Paper → D Type Hydrapulper → High Density Cleaner → Inclined Screen → M.C. Coarse Screen → Reject Separator → M.C. Density Cleaner → Fine Screen → Inclined Screen → Double Disc Refiner → Inflow Pressure Screen → Fluting Cardboard Paper Machine
Want to upgrade old fluting cardboard paper production line or set new paper mill, welcome to consult us for more details. Email address: leizhanmachine@gmail.com.