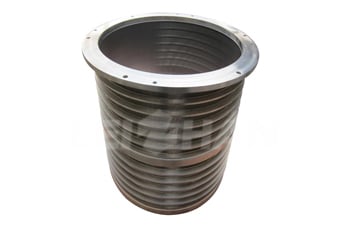 Screen basket is important pare parts of pressure screen. According to the customer's requirements, the screen area has difference. We are professional manufacturer of screen basket and the screen basket suit for all types of pressure screen in pulping system.
Screen Basket Features
Standard hole diameter: more than φ1.2mm
Screen sieve: more than 0.1mm
Plate thickness: δ6mm-12mm
Stick plating: more than 0.20mm
The screen basket has excellent screening effects, and adopted advanced production technology, high processing accuracy and long service life. Want to know more details about screen basket, feel free to contact with me. Email address: leizhanmachine@gmail.com.