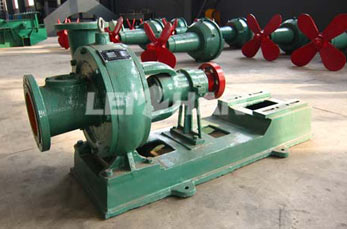 Pulp pump equipment is mainly for transporting pulp in paper making process, for long service life of pulp pump equipment, there are some maintenace tips of
pulp pump.
Paper Pulp Pump Maintenance Tips
1. Before opening the pulp pump: First check whether the pulp pump parts is intact, whether the valve of the out pipeline are all open, in short, must ensure that the parts is intact, the pipeline is unblocked.
2. Opening the pulp pump: Must let it start of the next process equipment, and then, to start the pulp pump.
3. In the operation process, should always pay attention to the action is normal, such as found cutoff before the pulp pump or blockage after pulp pump and other phenomena, should be shut down in time, troubleshooting and then boot.
4. When the entire line to stop, according to the process, followed by downtime, that is, the first pulp pump stopped, then stop the relevant equipment behind pulp pump.