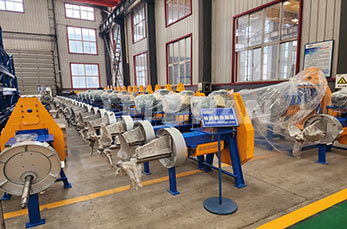 The agitator produced by Leizhan can be used for circulating mixing in vertical pulp chest to keep the pulp in a suspended state, further making the components of the paper evenly distributed in the pulp and promoting the full reaction of the liquid.
Main Technical Advantages of This Agitator
1. Wear-resistant chrome-plated bushing is used for the packing seal, which can prolong the service life of the agitator.
2. The blade spiral angle is adjustable and can be hung on the wall. It has strong adaptability and is also beneficial to saving energy consumption.
3. The bearing is outside the agitator, which reduces the difficulty of maintenance.
Leizhan has been trusted by many paper mills for its high quality pulp and paper making machine and reliable after-sales service. Welcome to contact me about the pulping machine you need. Email: leizhanmachine@gmail.com