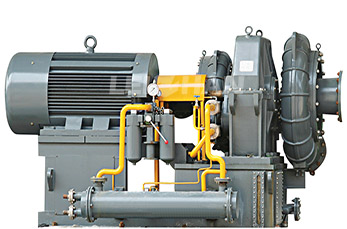 The vacuum pump is horizontal gear vacuum pump. The unit is arranged on one floor and the intake and exhaust pipes are arranged horizontally. The coupling of the vacuum pump is a diaphragm coupling; the driving motor is a Y series three-phase asynchronous motor.
Introduction to This Vacuum Pump Host
Impeller: Made of high-strength and corrosion-resistant stainless steel, and integrally milled using a five-axis machining center imported from Germany.
Rotor: Use diaphragm coupling to improve the torsional characteristics of the entire rotor.
Bearing: Use dynamic pressure sliding bearing.
Sealing: adopts labyrinth structure.
This vacuum pump is welcomed by many paper mills around the world. If you want to know more about this paper machine, please feel free to contact me. Email address: leizhanmachine@gmail.com