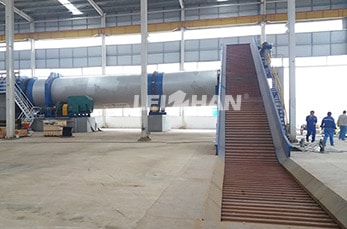 Chain Conveyor in paper making line is mainly used for conveying various kinds of waste paper board in bulk and in bundle into the pulper. Chain Conveyor adopts orbital operation, which is stable and reliable, low friction and low power consumption.
Features Of Chain Conveyor
1. The grooved plate is stamped and formed, with high strength and impact resistance.
2. The conveyor chain plate adopts a closed design to prevent material leakage.
3. The sprocket is made of steel castings to improve wear resistance.
4. The two rows of chains are connected by long shafts as a whole to prevent the chain plates from deviating.
Leizhan is specialized in manufacturing of complete sets of waste paper pulping equipment and paper machine. If you want to know more about our paper making equipment, you can contact us.
Email: leizhanmachine@gmail.com