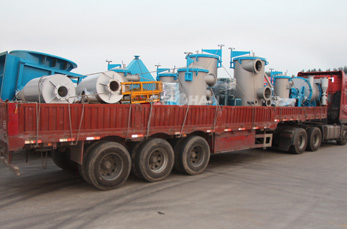 Recently, Leizhan signed the contract with Yunnan Kunming Minhai Paper Industry Co., Ltd. for delivering complete set of Paper board pulp production line machine.
Leizhan will deliver the whole waste paper processing line machine contains: energy-saving stainless steel Drum pulper pulping system, High density cleaner, Low density cleaner, full set of Coarse screening, Fine screening system and Approach flow system machine before three wire paper machine.
In the production line working site, Leizhan sales manager Mr. Meng picked up the rejected impurities of High density cleaner, Low density cleaner and Reject separator, and made our customer have a better understanding of the impurities removal effect of Leizhan products. Just as Mr, Meng said:" For a 400t/d waste paper processing paper plant, if per kilogram rejected impurities contains 15~20kg fiber, the loss is quite a lot." Leizhan design high technology waste paper processing flow system and choose most suitable equipment for our customers, which can achieve "no fiber loss", and it brings great value for our customers.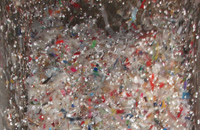 Customer Information
Customer company: Yunnan Kunming Minhai Paper Industry Co., Ltd.
Address: Yunan province, China
Time: 2016
Plant: 120,000T testliner paper pulp manufacturing plant

services
Supply the most current design and technical expertise; Supply parts sales and training service far beyond the initial sale; Your profits with quality parts and expert service.
+86-371-55129198, +86-13783579051
Fax: +86-371-86138029