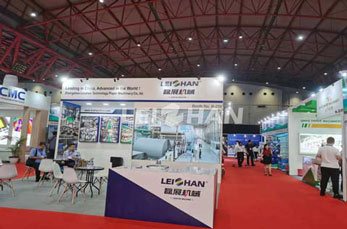 From November 2th to 4th, 2023, Leizhan company will participate in the 2023 Paper Chain Indonesia, exchange papermaking and pulping technologies with other papermaking industries, and convey the development trends of the papermaking industry.
Leizhan With 2023 Paper Chain Indonesia
Leizhan company has more than 40 years of experience in the paper and pulp field and has made great achievements and development with its equipment sold at home and abroad. Participating in the 2023 Paper Chain Indonesia will not only strengthen exchanges and cooperation in the paper industry, but also expand the company's influence, further improve the technical level, and promote corporate progress and even the development of the entire industry. Participating in this exhibition, Leizhan company will introduce our professional stock preparation system to paper manufacturers, buyers and traders, and show their working principle and equipment details. We look forward to your visit here!
Booth Information
Time: 2th-4th, Nov, 2023
Booth: B258
Location: Jakarta International Expo
Email: leizhanmachine@gmail.com