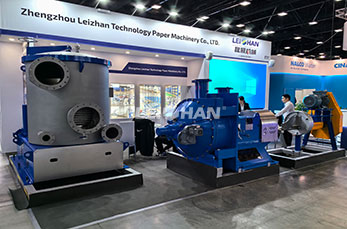 Leizhan will send many professional engineers and salesmen to participate in the 2023 Russian International Pulp and Paper Exhibition organized by China Chemical Information Center. Leizhan will introduce our pulp and paper making machine in detail at this exhibition.
Information about the Exhibition
Booth number: E17
Exhibition name: PulpForExpo 2023
Exhibition date: November 14 to November 16, 2023
Exhibition hall name: EXPOFORUM convention and exhibition centre
Exhibition hall address: 64/1 Peterburgskoye Highway, 196140, St. Petersburg, Russia
Leizhan welcomes everyone to participate in this paper and pulping exhibition, and looks forward to introducing Leizhan's pulp and paper making machines to you at the exhibition. Please contact me for more information about this exhibition.
Email address: leizhanmachine@gmail.com