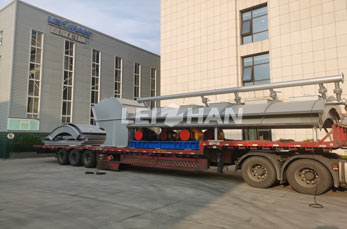 The customer of Xinjiang Five Star Tiancheng Paper Co., Ltd. built a new pulp and paper production line. After careful consideration and comparison, they chose our company's stock preparation line equipment. We also kept our word and sent equipment to Xinjiang. They appreciate our delivery speed and machine quality. Here are some details.
Delivery Information
1.Order equipment:
Chain conveyor, drum pulper, pressure screen, inflow pressure screen, cleaner
2.Delivery equipment:
Chain conveyor, drum pulper and support accessories
3.Delivery time:Sep 9th to Sep 16th, 2023
Our pulping equipment provides excellent performance in paper mill projects. Of course, we also have other paper making machine and paper machine spare parts sections. If you want to know more details about paper production line equipment, please feel free to send us an email.
Our email:leizhanmachine@gmail.com

services
Supply the most current design and technical expertise; Supply parts sales and training service far beyond the initial sale; Your profits with quality parts and expert service.
+86-371-55129198, +86-13783579051
Fax: +86-371-86138029