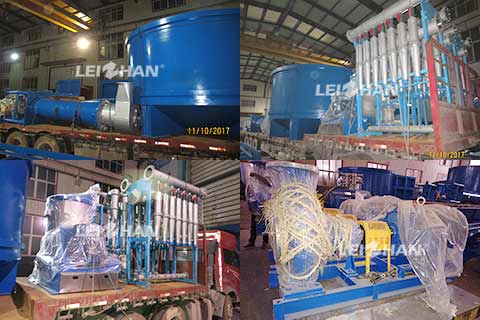 Congratulations! Leizhan has delivered the 220tpd T Paper Making Machine to Vietnam Fujiang Paper Mill In 17th, Oct. 2017. Now, maybe you are confused about the T-paper, which is a kind of Imitation kraft paper. It makes sure the paper makers get more profit, but the paper save the advantages of kraft paper.
Different between T Paper & Kraft Paper
Firstly, we can distinguish T Paper and Kraft Paper from the raw material: T Paper Raw Material is ordinary OCC, but Kraft Paper Raw Material is wood pulp and OCC.
Secondly, Kraft paper has two separate pulping line, one for top layer, and another one for bottom layer. While, T paper only has one paper pulping line, and the fractionating screen separate the long fiber and short fiber, then they are transferred into two different pulp pools as top or bottom layer for T paper.
Thirdly, because of the different raw material and pulping line, the costs of T paper obviously lower than Kraft Paper, and then paper makers get more profit.
220tpd T Paper Making Project
To set up the 220tpd T Paper Making Project, Vietnam Fujiang Paper Mill purchased whole sets of stock preparation machine from Leizhan. And this time, the delivered T paper pulp machine includes: 25m³ D type hydrapulper, High density cleaner, Low density cleaner, Pulp pump, 1.5㎡ Fibre Fractionating Screen, and so on.
Attention
In the T paper pulping process Leizhan engineer don't equipped disc refiner equipment for our customer, that's because our paper pulping equipment can achieve the beating purpose without paper refiner machine, on the one hand to reduce the damage to the fiber, on the other hand to save a lot of energy for the paper makers.

services
Supply the most current design and technical expertise; Supply parts sales and training service far beyond the initial sale; Your profits with quality parts and expert service.
+86-371-55129198, +86-13783579051
Fax: +86-371-86138029