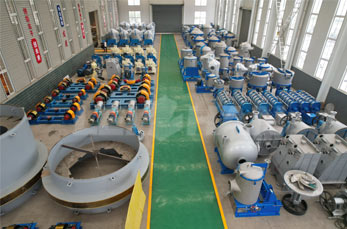 For 300,000 tons white board paper making project, the complete set of stock preparation line pulping, screening, refining and approach system before paper machine is provided by our company. The current equipment operation is summarized as follows:
1. Due to the customer's requirement to consider power saving in the design, the motors above 55kw are all controlled by frequency converters. After being guided by our professional engineers, the equipment runs normally.
2. Since many mechanical pulp are added to the core pulp during the pulping process, after on-site training and familiarization with the process, the equipment will operate normally according to the process after the process parameters that meet the customer's on-site working conditions are gradually formed.
3. The equipment provided by Leizhan has reached and exceeded the original design production capacity; the equipment provided by Leizhan Company is in good operating condition.
4. We will make regular return visits, and provide timely suggestions and opinions on whether the equipment tracking service of the 300,000 tons white board paper making project, especially whether the maintenance work conforms to the specifications.
Special thanks to customers for their high evaluation, Leizhan will spare no effort to provide customers with higher quality products, better service and more considerate after-sales. Welcome to contact us for more details. Email address: leizhanmachine@gmail.com.

services
Supply the most current design and technical expertise; Supply parts sales and training service far beyond the initial sale; Your profits with quality parts and expert service.
+86-371-55129198, +86-13783579051
Fax: +86-371-86138029