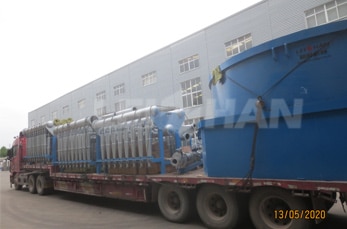 Vietnam is a mature market where Lei Zhan has been operating for many years, with a high market share, stable product quality, and good brand reputation, which has been unanimously recognized by the Vietnamese customer group. The new paper mill in Vietnam is on the line cardboard / corrugated Project 350T / 22H, and once again our company successfully signed.
This time they main purchased the Chain Conveyor, Drum Pulper, Dry Broken Paper Pulper, Grapple, Rope Cutter, High Density Cleaner, Low Density Cleaner, M.C.Pressure Screen, Inflow Pressu Screen, Impurity Separator, Reject Separator, Curved Screen, Disc Thickener, Drum Screen, Agitator and other paper pulp machine.
This time our company main deliever the Drum Pulper, Chain Conveyor, Drum Screen, Rope Cutter and
supporting accessories.
Welcome email us to get more details and price about paper and paper pulp making machine, our company can offer paper mill whole paper making line.
Email: leizhanmachine@gmail.com.

services
Supply the most current design and technical expertise; Supply parts sales and training service far beyond the initial sale; Your profits with quality parts and expert service.
+86-371-55129198, +86-13783579051
Fax: +86-371-86138029