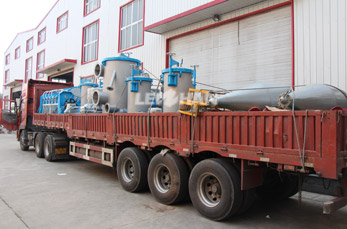 Leizhan has successfully completed commissioning of the Full 100,000 tons touch paper making line-LOCC processing for Jiangxi Wanzai Jinke Paper Co., Ltd. in December, 2015.
Energy-saving pulp machines manufactured by Leizhan has the advantages of high technology, superior performance and long service life, which will ensures high efficiency and stable running of the Touch/Fireworks paper production line.
Leizhan supplied stock preparation equipments for Jiangxi Wanzai Jinke Paper Mill contains Chain conveyor, Drum pulper system equipments, Pulp cleaner, Pulp screening equipments, Fiber separator, Reject separator, Pulp pump and Pulp chest agitator.
Customer Information:
Company:  Jiangxi Wanzai Jinke Paper Co., Ltd.
Address: Yichun city, Jiangxi province, China.
Line: Annual 1 million tons of LOCC processing project-touch paper making