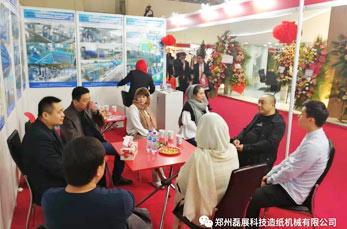 The 26th packaging and priting industry exhibition held in Iran. Our professional salesmanager and engineer attented the paper exhibition. At the exhibition, our engineers and sales managers communicated with customers during the papermaking process and made relevant suggestions. We provide complete waste paper recycling line equipment.
The Info Of Packaging And Printing Industry Exhibition
Subject: Packaging And Printing Industry Exhibition
location: Tehran, Iran
Date:29th Nov- 2nd Dec, 2019
Exhibition hall: 11#,5070
Do you have an idea to established a paper mill? Leizhan company offer pulper machine, pulp screening machine and pulp refining machine, etc. Contact with me for more details. Email address: leizhanmachine@gmail.com.