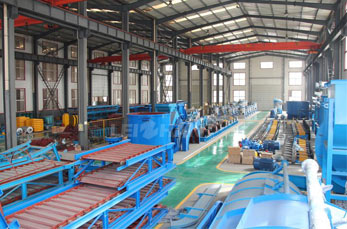 Paper and paper machinery exhibition is a good platform to communication for paper makers and paper machinery manufacturer, Indonesia international exhibition will be held in Jakarta. As a professional pulp equipment and paper machine manufacturer, we will be this expo on time, and our professional sale manager will provide the best solution for every paper makers. The details about the paper machinery exhibition as below.
Jakarta International Expo Details
Date: 3th-5th, May, 2018
Location: Jakarta International Expo – Kemayoran, Indonesia.
Our booth number: B303
Leizhan paper making machine: We take the best raw material and advanced technology to make every equipment, which has long service life, high working efficiency and low energy consumption. We supply complete set of paper making project, which include the stock preparation part to the paper roll rewinding.
After being in paper machinery manufacturing industry so many years, our equipment has been exported many countries, such as Egypt, Bangladesh, India, Dubai, Pakistan, Indonesia, etc, the feedback from customers said the paper produced by our equipment can quickly cover the local market, get great return. If you have any demand, welcome to consult us.