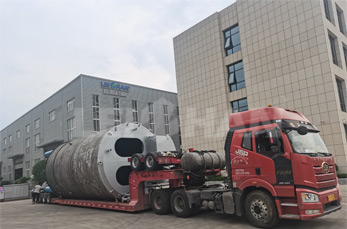 An environmentally friendly technology company from Shandong that recycles agricultural waste and develops the agricultural straw fiber extraction pulping and paper making project with Leizhan Company. The complete set of equipment is provided by Leizhan Company. Main ordered machine included Middle Consistency Hydrapulper, Chain Conveyor, Screw Conveyor, Belt Conveyor, Bale Breaker, Screw Press, Dilution Screw, Slag Lifting Machine, Refiner, High Density Cleaner, Pressure Screen, Curved Screen, Biglogical Tank.
The Biglogical Tank has been successfully shipped and put into use in the Agricultural Waste Recycling system. This cooperation is of great significance to our company's research and development of agricultural waste recycling. Want to know more about Agricultural Waste Recycling System, please feel free to contact us for more details. Email address: leizhanmachine@gmail.com.

services
Supply the most current design and technical expertise; Supply parts sales and training service far beyond the initial sale; Your profits with quality parts and expert service.
+86-371-55129198, +86-13783579051
Fax: +86-371-86138029