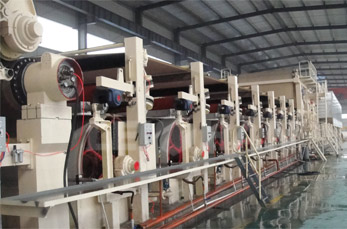 Yarn Tube paper is an industrial paper used in the textile industry for paper tubes and cones. Leizhan paper machinery company provide the whole set of pulping line equipment. One of our customer use LOCC as raw material, after our high quality cleaner equipment and screening equipment deal with slurry, the finished roll has advantages of tough and wear resistant, smooth and uniform paper surface and good water resistance.
Yarn Tube Paper Pulping Line Equipment
Convey equipment: chain conveyor
D type continuous impurity-removing system: D type hydrapulper, Hydrapurger, Drum screen, Ragger, etc.
Cleaner equipment: High density cleaner, Light impurity separator, Middle consistency cleaner, Reject separator.
Screening equipment: Middle consistency coarse screen, Fractionating screen, Fine screen.
Our professional engineer will design drawings based on your raw materials and production capacity requirements. If you have an idea to build yarn tube paper mill, But don't know where to start, please feel free to consult with me. Email address: leizhanmachine@gmail.com.